Good News Standard Folder 16000 IPH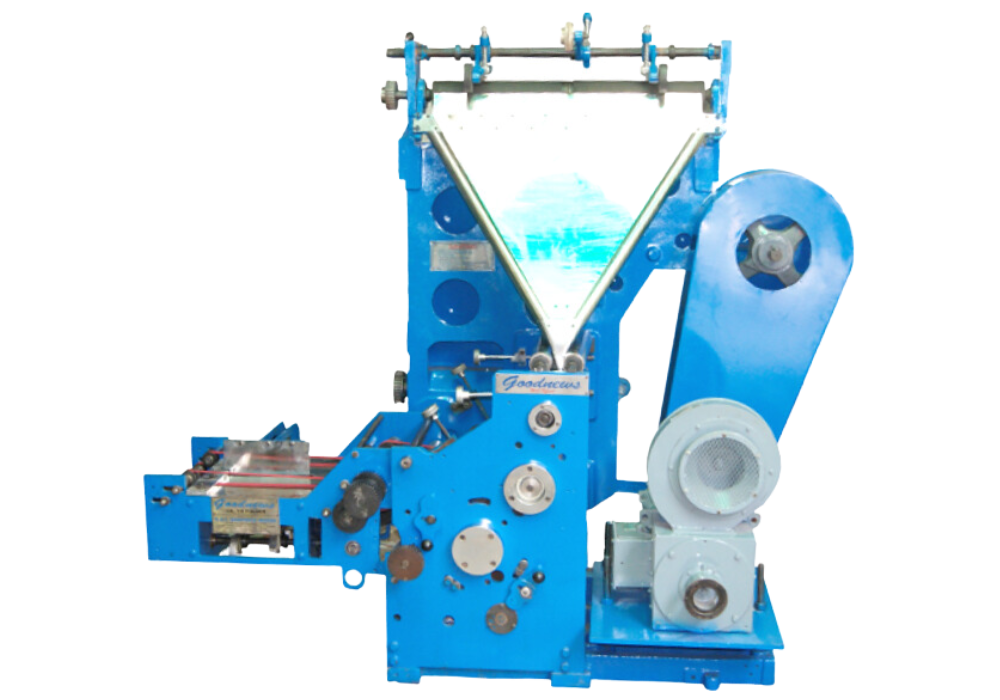 Characteristics:
Jaw type 1:2
Mechanical copy counter
Kicker for 25 copies
Oil bath lubrication for drive side gears
Main drive shaft coupled with splined hub at cylinder height for minimum backlash and smooth power transmission
Forward and reverse lap
Slitter or perforator on RTF roller as standard accessories.
All our products are manufactured in such a way so as to conform to the international standards of quality. Through frequent upgrading of the quality of our products and technology, we have come up with high performing web offset, sheet fed offset printing machines, non-woven bag offset printing machines & Paper Bag Making Machine.
Quick Contact
If you have any questions or would like to book a session please contact us.