The High Speed Non Woven Bag Making Machine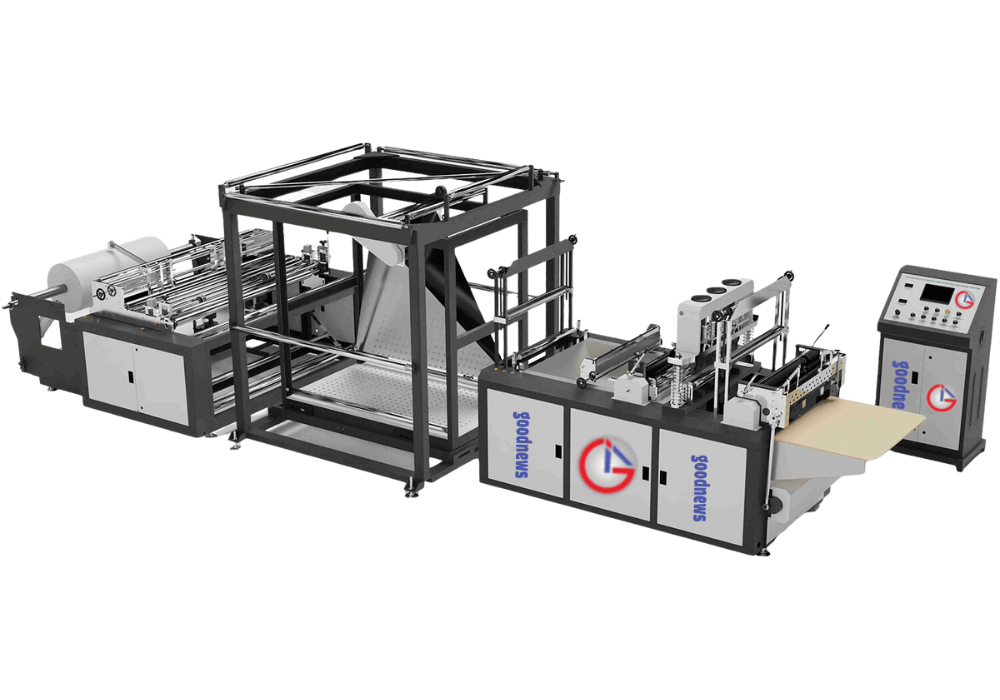 Manufacturing Process:
Indian market is very competitive amongst. Keeping a deep eye on it, we came to a solution. The non woven bag prices will be decreased without cutting your profit. Superfine quality of bags is made without compromising the production.
Every kind of carry will be made by the manufacturer such as shopping carry bags, wine bags, shoe bags. Now get as many orders you want. Sahil high-speed bag making machine can do it all alone.
Technical Specification
| S NO | MODEL | GN-NW-700HS |
| --- | --- | --- |
| 1. | Production Speed | 100 - 130 PCS/min |
| 2. | Total Power | 6.0 KW |
| 3. | Weight Approx | 3000 kgs |
| 4. | Man-Power Required | 1 skilled/1 unskilled |
| 5. | Bag Making Width | 100-800mm |
| 6. | Bag Making Length | 200-580 mm |
| 7. | Bag making Thickness | 30-100 gsm |
| 8. | Machine Dimension(LxWxH) | 8000x1800x2000 |
The High Speed Non Woven Bag Making Machine is a revolution in non woven bag making machine industry. Now It has been arrived in India. Now you can manufacture the non woven bags at 2x speed. The total production of a day can be doubled.
With the continuous efforts to upgrade the industry from the past two years, this High-Speed Non-Woven Bag Making Machine masterpiece has been engineered by G.A.I Graphic House. The technology is moving fast. Now take the next step to move faster.
The high-speed non woven bag making machine is geared by high-speed motors and drives from Taiwan, driven by specially designed PLC. The photosensors receptivity has been increased. High speed rollers have mechanized to support the Non woven bag making machine run at immense speed.
Quick Contact
If you have any questions or would like to book a session please contact us.