Good News Mono Unit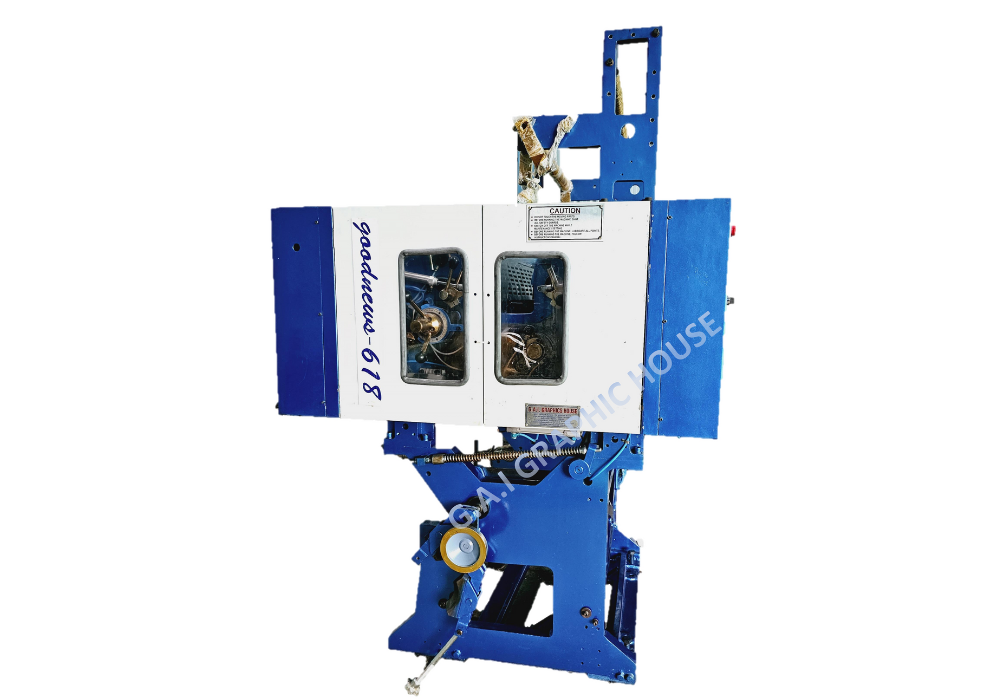 Good News Mono Unit offers:
Single color on both side of the web
Key/screw type swing down ink fountain
Short vertical web lead
Dynamically balanced hard chromium plated solid plate and blanket cylinders.
In the plate cylinder, slit or spring type plate lock-up.
Manual side register system on both plate cylinders, for on the run adjustment.
Ultra narrow gap (1.7mm) in plate cylinder with register pins.
"T" bar blanket lock-up for easy and secure mounting of blankets
Precision, hard and grounded gear through-out to maintain register, constant velocity and folding accuracy
Variable speed motorized dampening
Blanket and plate cylinders are mounted on dust proof, double row TIMKEN tapered roller bearings for assuring true rolling and vibration free performance.
Centralized oil pressure lubrication for drive gears
Register pins in plate cylinders.
Safety guards
G.A.I Graphic House is the No. 1 Group of Manufacturing Printing & Packaging Machines under one roof. We provide Spare Parts 24x7 hour quick service .
Quick Contact
If you have any questions or would like to book a session please contact us.
Good News Mono Unit Video